Alpacr
Alpacr is a new and exciting social-networking startup aiming to connect the world through travel and adventure. With a great idea, passionate Founder and a team of people promoting the concept, it was hard for us not to get excited about working on this unique project. Dan Swygart, Alpacr's Founder, won the Virgin Voom pitch competition hosted by Sir Richard Branson with the idea for Alpacr.
Our Brief
Build and maintain a mobile social network to let like minded travellers and adventurers connect, no matter where they are in the world. Simple right?! Alpacr would need to develop and grow with the brand as the team promoted the concept to travellers, both in the UK and the rest of the world. It would need to support significant numbers of new users registering and interacting with the ecosystem while the team was promoting in cities, even if they were on the other side of the world and it was the early hours of the morning back in Cardiff.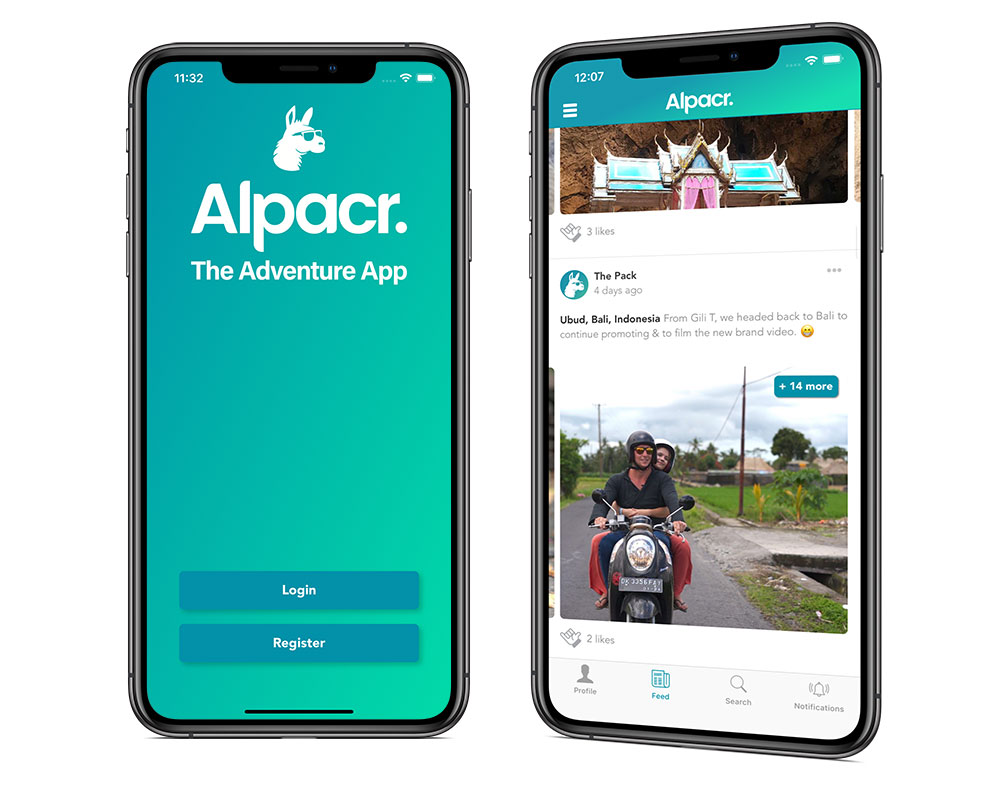 The Solution
Working with the Alpacr team members and some very excited future users, we produced mobile app mock-ups and interactive simulations. After refining these from feedback, a set of mobile apps for iOS and Android were developed. These were backed by a powerful platform accessible via API's, which has the ability to auto scale up and down to meet changing demand levels throughout the day.
In addition to the software development work we did, we also provided a CTO as a service to advise on all digital and development planning.
Technologies
More